This post may contain affiliate links which means I may receive a commission for purchases made through links.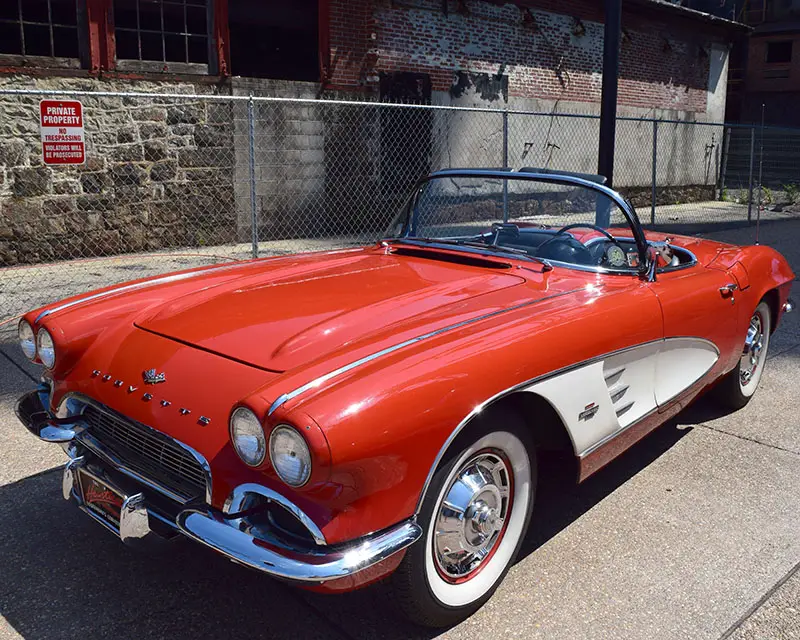 Single-stage automotive paints were quite popular in the 1970s and 80s before the introduction of 2 stage paints into the market. Surprisingly, they still have a high market value, especially among classic car owners.
Moreover, single-stage paints eliminate the need for a clear coat as they combine all the necessary chemicals, making them easier to apply than 2-stage paints. Best of all, modern single-stage paints are safer than regular car paints as they only need one coat, limiting your exposure to harmful fumes and chemicals contained in some paints. 
As you would expect though, finding the best single-stage paint for your car isn't a simple task. Especially seeing that there are many brands and car paint manufacturers out there.
That's why in this article, we've compiled a detailed review of some of the best single-stage paints for cars.
Let's take a deep dive.
6 Best Single-Stage Paint for Cars Reviews 
1. Restoration Shop Acrylic Enamel Single Stage Paint 
 
Restoration Shop is a reputable car paint manufacturer that specializes in producing superior coating products like this acrylic enamel single-stage paint.
Despite being a single-stage paint, this product has exceptional resistance against toxic solvents, UV rays, and chemicals. In addition, it's highly resistant to chipping and cracking, making it one of the most durable single-stage automotive paints you'll ever come across. 
Another interesting thing about this paint kit is that it comes with everything you need to undertake your car painting project. Specifically, you'll get 5 stirring sticks, 5 nylon strainers, 1 pint (0.472 l) of hardener, and 1 quart of acrylic enamel paint.
However, the paint is also available in a 1-gallon size option, which is ideal for handling large painting projects. In addition, each nylon strainer has 190-micron screens that allow you to filter out any contaminants from the car paint effectively. 
Regarding the VOC content, each gallon of this formula contains 2.8 pounds of VOCs when used as packaged since it doesn't need any reducer. Therefore, it's perfectly safe to use in every state across the country.
Best of all, this paint dries fast to leave a high-gloss and durable finish. 
Highlighted Features 
8:1 Mixing ratio (mix 8-part of paint with 1-part of hardener)

High-gloss finish 

Color: Jet black 

2.8 VOC level 

Ideal for use on cars, trucks, and marine vessels 

Resists fading, chemicals, UV rays, and chipping 
Benefits
Made from high-quality ingredients 

Low VOC content 

Forms a durable coating 

Includes 190-micron strainers to filter the paint 

Suitable for various applications

Doesn't require any topcoat 
Drawbacks
This kit doesn't include a reducer 
Amazon carries a wide array of different colors of this paint.
2. Dupli-Color BSP200 Jet Black Single Stage Lacquer Paint 
With this Dupli-Color lacquer single-stage paint, you've everything you need to give your ride a high-quality DIY finish. Something that has made it highly popular among DIY enthusiasts and small business owners. 
Plus, unlike 2k (2 component) SS paints, its formula comes already reduced in a 32 oz can. This eliminates the need to mix it with any other components, meaning you can spray it on your car immediately after buying it. More notably, this makes it incredibly easy to apply on your vehicle or motorcycle, provided you've got an appropriate spray gun. 
Still, on the application, this automotive paint dries very quickly and it's very easy to wet sand after drying. That way, you can easily get an appealing metallic shine in no time.
However, it's important to apply an appropriate primer on the car surface before you apply this paint to extend the longevity of its coat further. 
Moving on, this jet black lacquer paint has depth, clarity, textural consistency, and minimal gloss, making it a perfect choice for restoring antiques.
Even better, it's available in other color options including; red, chrome yellow, midnight blue, hugger orange, deep blue metallic, brilliant silver metallic, and chrome yellow. 
Lastly, this single-stage automotive paint has the lowest levels of Volatile Organic Compounds (VOCs) compared to other similar products in the market.
To be precise, 1 gallon of this formula only contains 0.82 lbs of VOCs, meaning it's legal and safe to use in every state across the United States. 
Highlighted Features 
Pre-reduced, ready-to-spray lacquer paint 

No reducing or mixing required 

Suitable for car exterior body projects 

Quick drying time

Easy to apply & wet sand 

Gloss finish 

Comes in a 32 oz can 
Benefits 
Low levels of VOCs 

Smooth texture 

Comes ready to apply 

Easy to wet sand 

Safe to use in all the 50 states 

Available in several color options 
Drawbacks 
Requires a clear coat to extend its longevity 

It's not resistant to chemicals and peeling

 
Amazon sells multiple colors of this paint, as well.
3. SpeedoKote SMR-9710/1260 High-Gloss 2K Acrylic Urethane Paint 
Speedokote is one of the most reputable brands in the automotive paint industry. However, that's not even the most interesting thing about its high-gloss 2K acrylic single-stage urethane paint!
First, this high-gloss bright white paint is highly durable and looks like you have applied a clear coat. So, if you want a single-stage paint that leaves your car with a brilliant white high gloss finish, this product will work just fine.
At the same time, it offers consistent UV rays that can cause a single-stage painted surface to yellow. Even better, it dries to a protective finish that has an incredible ability to resist quality degrading chemicals. 
Secondly, this paint uses a dual-component application system, meaning it comes with an activator and acrylic urethane paint. Specifically, the package includes 0.9475L (32 oz) of a hardener (SS-1260) and 3.785L (1 gallon) of paint (SS-9710).
This gives you 4.7325L for your spray application, which is sufficient to cover mid-sized cars like an 86" Corvette. 
These products should be mixed in a ratio of 4:1 before spraying, meaning 4 parts of urethane paint and 1 part hardener. That way, the acrylic urethane pigment will give the mixture its color, while the hardener will enhance its adhesiveness to the car surface. 
Despite being a 2-component paint, this formula is relatively easy to use both for beginners and pros. Thanks to its compatibility with HVLP spray guns with a 1.3mm fluid tip and an air pressure range of 8 – 10PSI.
Plus, it's ideal for use at a temperature range of 60 to 75 deg F, allowing you to apply it in hot, humid outdoor conditions. 
Highlighted Features 
4:1 mixing ratio with a 5% optional reduction with urethane reducer

High gloss finish 

Color: Bright white 

Intended for spray application 
Benefits 
Offers protection against UV rays and weather conditions 

Dries fully within a few hours 

Doesn't need paint thinners since it is a urethane-based paint 

Forms a durable coating 

Produces a high gloss finish after painting 
Drawbacks 
You can find this paint conveniently on Amazon.
4. SpeedoKote Speedo-Line SMR-207/211 Single Stage Hot Rod Black Urethane Paint 
 
If you're looking for the best black single-stage car paint, this urethane-based paint from SpeedoKote is an excellent option for you. It's extremely easy to work with and dries fast to form a highly durable coating that offers exceptional protection against harmful UV rays. 
Like the other Speedokote SS paint we've reviewed above, this kit comes with 3.875 L (1 gallon) of urethane paint and 0.9475 L (32 oz) of activator. These components should be mixed in a ratio of 4:1 before application.
However, you can also add up to 10% of urethane reducer to control the flow, liquidity, spontaneity, and speed of the paint if needed. 
That aside, this paint forms a luscious satin finish that makes it stand out from other single-stage automotive paints. To be precise, it gives your car surface a silky satin finish with a uniform jet-black texture on drying. 
When it comes to application, this paint should be sprayed with an HVLP spray gun with a 1.3 – 14mm fluid tip and a pressure range of 8 – 10 PSI. If you don't have a spray gun yet, check out these reviews of the best car paint sprayers to see if you'll find the right one for your needs. 
The only drawback with this single-stage paint is that its formula contains 4.8 lbs of VOC per gallon. Although this VOC content level is relatively low, it exceeds the limits set in some states like Maryland, Delaware, and California.
So, if you live in any of these states, consider buying the SMR-456 automotive paint instead. 
Highlighted Features 
Fast-drying formula 

Ideal for use with several spraying techniques 

Superb Jet Black color 

Satin finish 

4.8 VOC Content 

Paint type; acrylic 
Benefits 
Offers the same protection as a separate urethane single-stage topcoat 

Resistant to UV rays and harmful chemical elements 

Comes with 1.25 gallons of sprayable liquid 

The perfect option for those who want a black color 
Drawbacks 
VOC content exceeds the limit set in some states like California, Maryland & Delaware

 
You can buy this paint conveniently on Amazon.
5. EASTWOOD Jaded Green Metallic Single Stage Acrylic Urethane Paint 

Despite being the only brand from this manufacturer on our list, Eastwood acrylic urethane paint isn't your average single-stage paint. Especially seeing that it was specifically formulated by the renowned designer Kevin Tetz for his 'Jaded Mustang' project.
Moreover, it is made from superior ingredients and advanced coating technology to enhance its inherent value. Consequently, it offers a high-quality topcoat that is superior to acrylic, alkyd, and lacquer coatings. 
In terms of packaging, this 2-component paint comes with 92 oz of urethane single-stage paint and 32 oz of urethane activator. These components should be mixed in a ratio of 3:1 before spraying.
Interestingly, the product provides you with enough paint to cover an area of up to 125 sq ft. 
Another unique feature of this automotive paint is that it can be applied with various spraying techniques. For instance, you can use an HVLP spray gun, siphon gun, or gravity gun.
If you are using an HVLP spray gun, you should use a 1.3 -1.5mm fluid tip and set the inlet pressure between 25 & 30PSI. On the other hand, a gravity gun requires a 1.3- 1.6mm adjustable fluid tip and a pressure range of 45- 50 PSI, while a siphon gun requires a 1.4 – 1.8 mm nozzle and the same pressure as a gravity gun. 
In addition, this single-stage paint can maintain its chemical compositions when exposed to temperatures of up to 300 deg F. However, I'd recommend that you apply it in a low-temperature setting as it may change its color when the temperature exceeds 170 deg F. 
Highlighted Features 
Metallic finish 

Color: Black 

3:1 mixing ratio 

Compatible with HVLP, siphon, and gravity spray guns 

Provides coverage of about 125 sq ft 

Catalyzed urethane for exceptional durability 
Benefits
Maintains the shine of the paint job

Can be used with clear coats or as a single topcoat 

Highly resistant to UV rays, chips, and chemicals 

Offers exceptional durability and beauty 

Uses 10 – 65 micron pearl flakes to give the texture a beautiful starry layer 
Drawbacks 
The kit doesn't come with a hardener 

 
You can find this paint on Amazon.
6. Restoration Shop Black Cherry Pearl Acrylic Urethane Single Stage Paint 

This pro-grade single-stage acrylic urethane paint kit from Restoration Shop is considered the best single-stage paint for cars and trucks. Thanks to its ability to increase workflow speed it doesn't need any protective finish.
Not to forget that its formula dries faster than usual single-stage paints. 
In addition, this paint kit comes with everything you need to load your spray gun and start painting your car right away. For instance, the package comes with 1 gallon of acrylic urethane car paint and 1 quart of activator.
When mixed in a ratio of 4:1, these components will give you 5 quarts of sprayable material. 
On top of that, this kit includes 5 mixer sticks crafted from high-quality wood and 5 nylon strainers equipped with 190-micron mesh screens to filter out any contaminants in the paint.
The activator is designed to provide a shiny, but appealing texture with a wet-style finish. 
That aside, the mixture doesn't need any reducer and has 2.8 VOC content when used as packaged, making it legal and safe to use across all states in the country.
Better yet, it forms an extremely durable finish that is highly resistant to chemical degraders, solvents, and UV rays. This allows it to avoid common car paint problems like chipping, yellowing, fading, cracking, and discoloration. 
Highlighted Features 
Color: Black 

High-gloss finish 

Acrylic urethane automotive paint 

2.8 VOC content 

Ideal for use on cars and trucks. 
Benefits 
Resists UV rays, fading, discoloring chipping & cracking 

Legal to use in all states when mixed as packaged 

Provides a shiny, eye-appealing texture 

Easy to apply with convenient spray technology 

Smooth workflow 

Fast drying formula 
Drawbacks 
Doesn't come with a hardener 

 
You can find this car paint on Amazon.
Factors to consider when choosing the best single-stage paint for cars
Still having a hard time selecting the best single-stage car paint for your upcoming project? Well, here are some factors that might help you make the right decision; 
Type of single-stage paint 
There are various types of single-stage paints, with each type having unique properties that set it apart from the rest. So, before you pick any product, the first thing you need to do is to determine the type of single-stage you need for your project. 
In general, single-stage automotive paints can be classified into the following categories;
Urethane single-stage paint 
Urethane is considered the most durable and costly single-stage paint, thanks to its ability to resist fading and chipping for several years. In addition, it's relatively easy to use and you can even paint it over any type of old paint. However, it may not be the best option for beginners due to the fast-drying nature of its formula. 
Acrylic single-stage paint 
Acrylic single-stage paint can be further categorized into 2 types; acrylic lacquer and acrylic enamel. 
The acrylic lacquer single-stage paint is very easy to work with and provides an extra-shiny, appealing finish. Unfortunately, it's not as durable as urethane paint as it's susceptible to UV rays, meaning it will fade over time.
In addition, most acrylic lacquer paints have a high level of Volatile Organic Compounds, making them illegal to use in some states like California. 
On the other hand, acrylic enamel forms a strong and durable coating over painted surfaces. More notably, this type of car paint is available in both single-stage and two-stage categories.
On the downside, this type of car paint is not ideal for beginners as it can be extremely hard to apply. 
Acrylic Urethane single-stage paint 
As the name suggests, acrylic urethane single-stage paint combines the good qualities of urethane and acrylic lacquer paints. For instance, it has the exceptional longevity of urethane paints and is easy to use as acrylic lacquer.
Best of all, it has a relatively low level of Volatile Organic Compounds, making it safe and legal to use in all 50 states. 
VOC level
Talking of VOC, this is another important factor you need to consider when looking for the best single-stage car paint for your project. Besides, this is one of the main reasons that made modern car manufacturers use two-stage paints over the single-stage formula, despite their easy application process.
More importantly, high-VOC formulas release toxic fumes that are harmful to the painter and the environment. As a result, federal and local governments have even put strict regulations to limit the use of high-VOC products. 
With that in mind, it's important to check whether the VOC level of single-stage paint you want to buy is within the allowable VOC level limits in the area you live.
In that regard, most states across the country have set the VOC level limit at 4.6 lbs of Volatile Organic Compounds per gallon. However, states like Delaware, Maryland, and California have much lower limits of 2.8 lbs of VOC per gallon. 
Regardless of where you live, it's always good to buy a single-stage paint with the lowest level of VOCs possible. More importantly, make sure your workspace has adequate ventilation and always wear protective gear including NIOSH-approved respirators when applying single-stage paint for safety reasons. 
Desired finish 
If you've been keen enough, you may have noticed that single-stage automotive paints have different finishes. This includes; high-gloss, satin, pearl, metallic, and gloss. Whichever the case, the best type of single-stage car paint finishes will depend on your preference and the type of project you're undertaking. 
Amount of polyurethane 
Most major car manufacturers switched from enamel paint to single-stage urethane paint in the 1970s and 80s' because of polyurethane. 
Polyurethane gives the paint coating exceptional durability and resistance to UV rays. In addition, it improves the paint's adherence to the target surface and enhances its rust-resistant capabilities, eliminating the need for a top coat.
 In short, the higher the amount of polyurethane in a single-stage paint, the more durable, UV-resistant, and rust-resistant its coating will be after drying. 
Final Word 
Despite the increasing popularity of two-stage paint among modern cars, single-stage paints are still used in a wide range of applications. For instance, you can use them to restore antique cars or coat marine vessels.
 After determining whether your project requires a single-stage or two-stage paint, the next step is to find the right product that suits your needs. Hopefully, this guide has helped you pick the best single-stage car paint for your upcoming project!